Regular price
Sale price
$0.00 CAD
Unit price
per
Sale
Sold out
S/A WW2 German service pistol manufactured by Walther, originally chambered for the 9mm cartridge. Measuring 8 1/2 inches total length with a 4.9 inch barrel and 2 piece grooved bakalite grips with a lanyard ring mounted to the left side. Removeable 8 round magazine. Marked "P38" to the left side with the manufactures code "byf 43" for Mauser. Waffen Amt stamped to the right side of the slide, 135. All matching serial numbers. A large amount of the original finish remains with the bakalite grips being in excellent condition with no damage. Markings are sharp and clear throughout.
Old spec "cock and click" deactivation (Grandfathered) with a functioning slide, trigger, safety switch, and hammer, and with a removeable magazine that has had the spring and follower removed. Chamber is weld blocked and firing pin has been removed with the space weld filled. Shows both internal and external welds preventing any use of ammunition.  Does not, and cannot accept ammunition in any way.  SKU: 59728
Deactivated - No PAL Required.                                                                                               CANADIAN SALES ONLY
View full details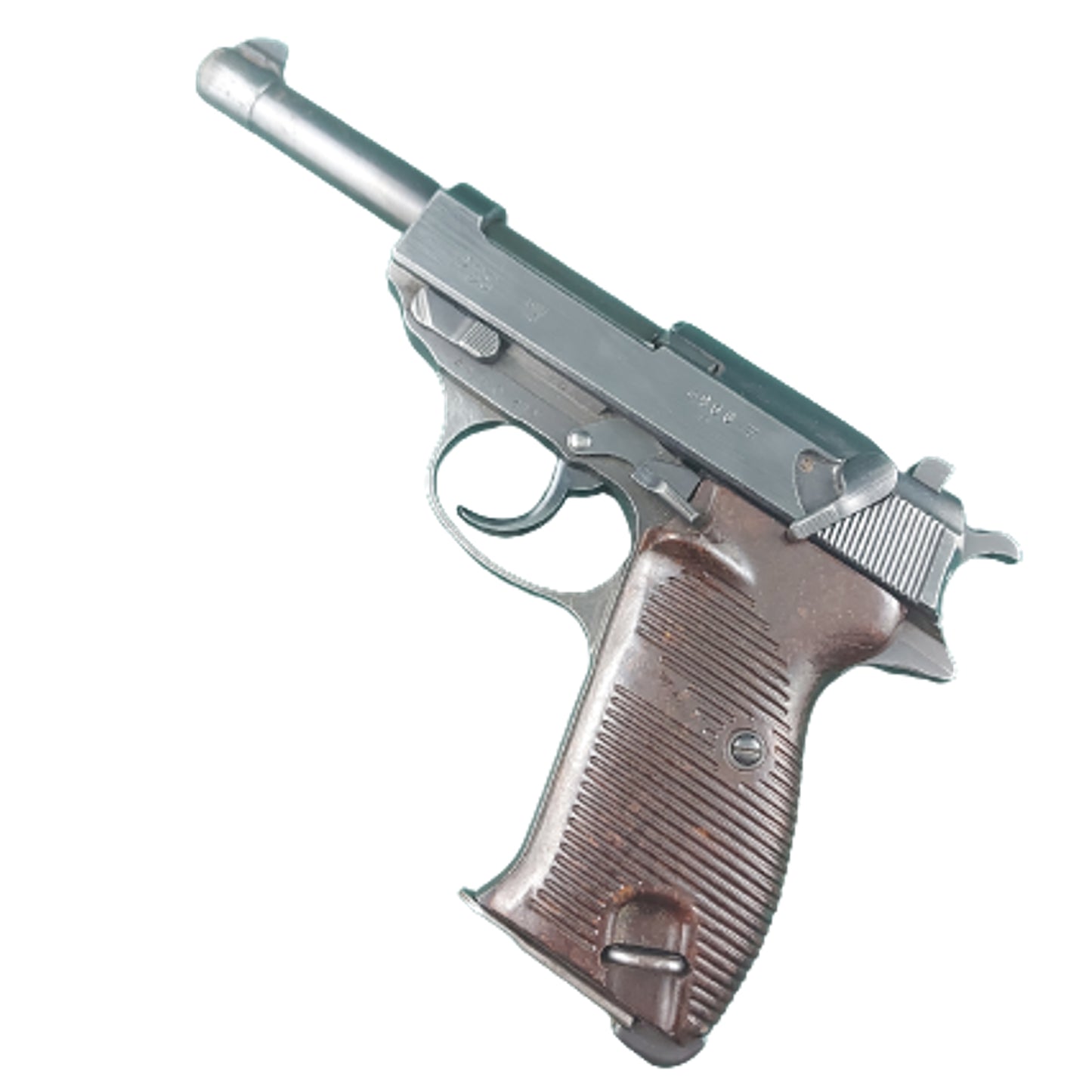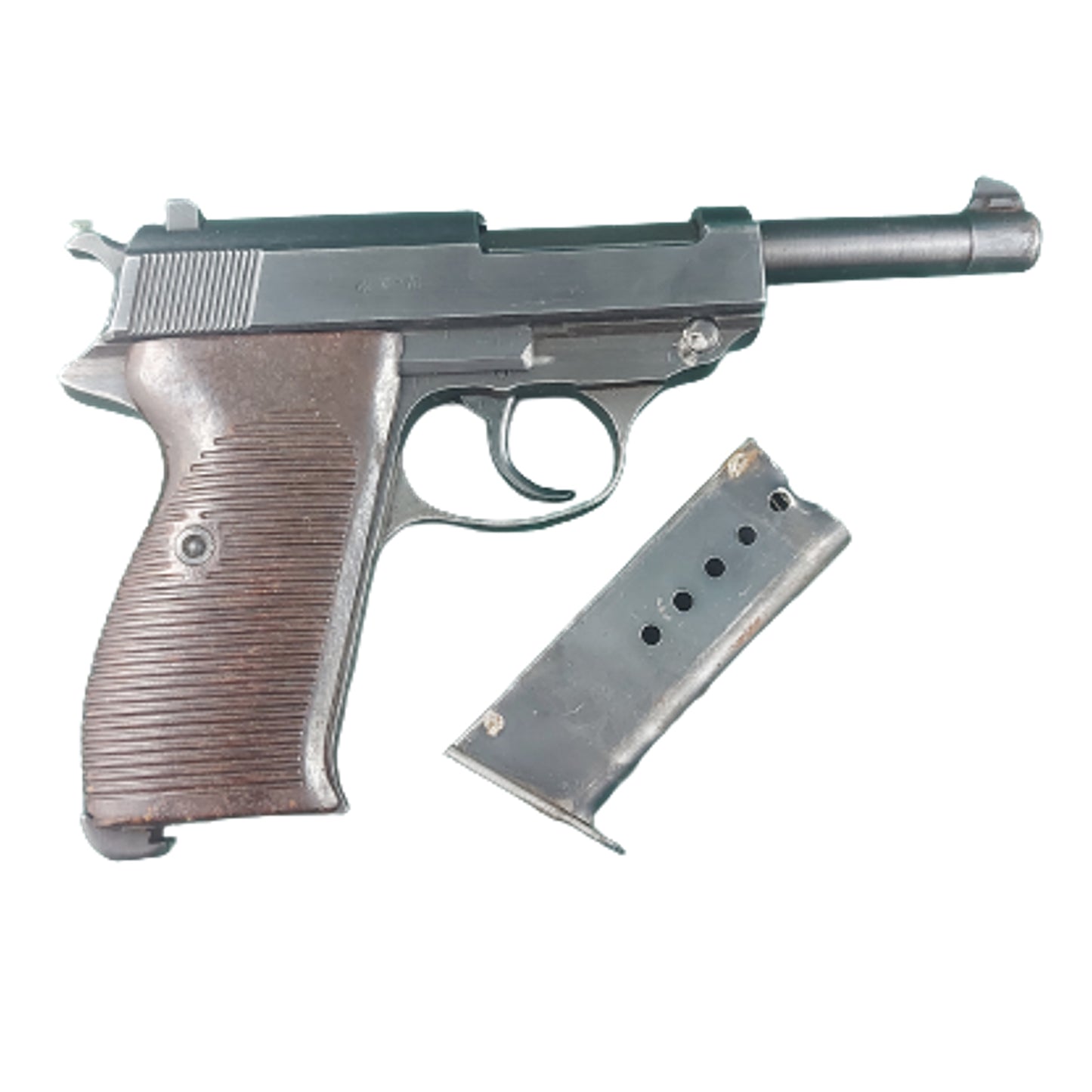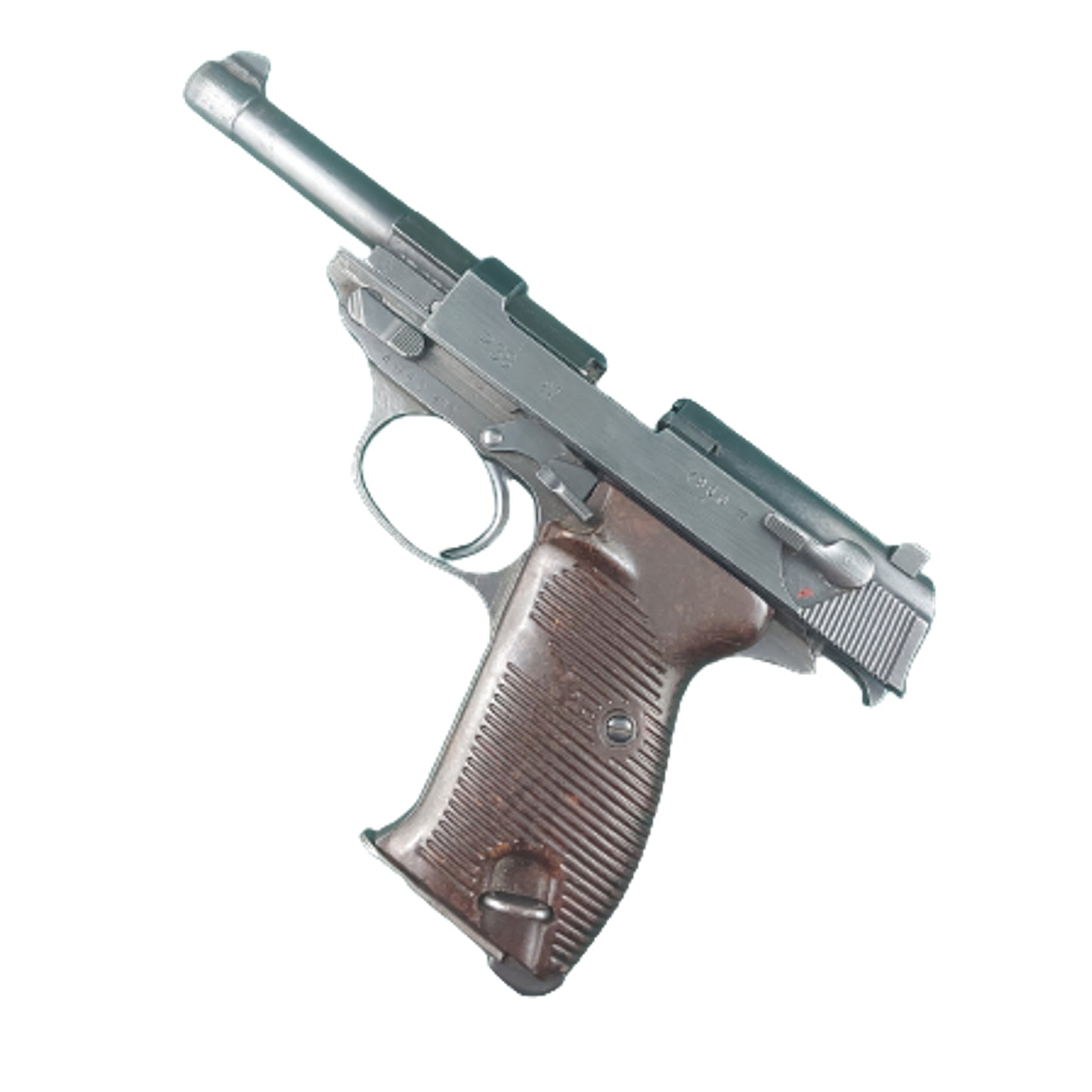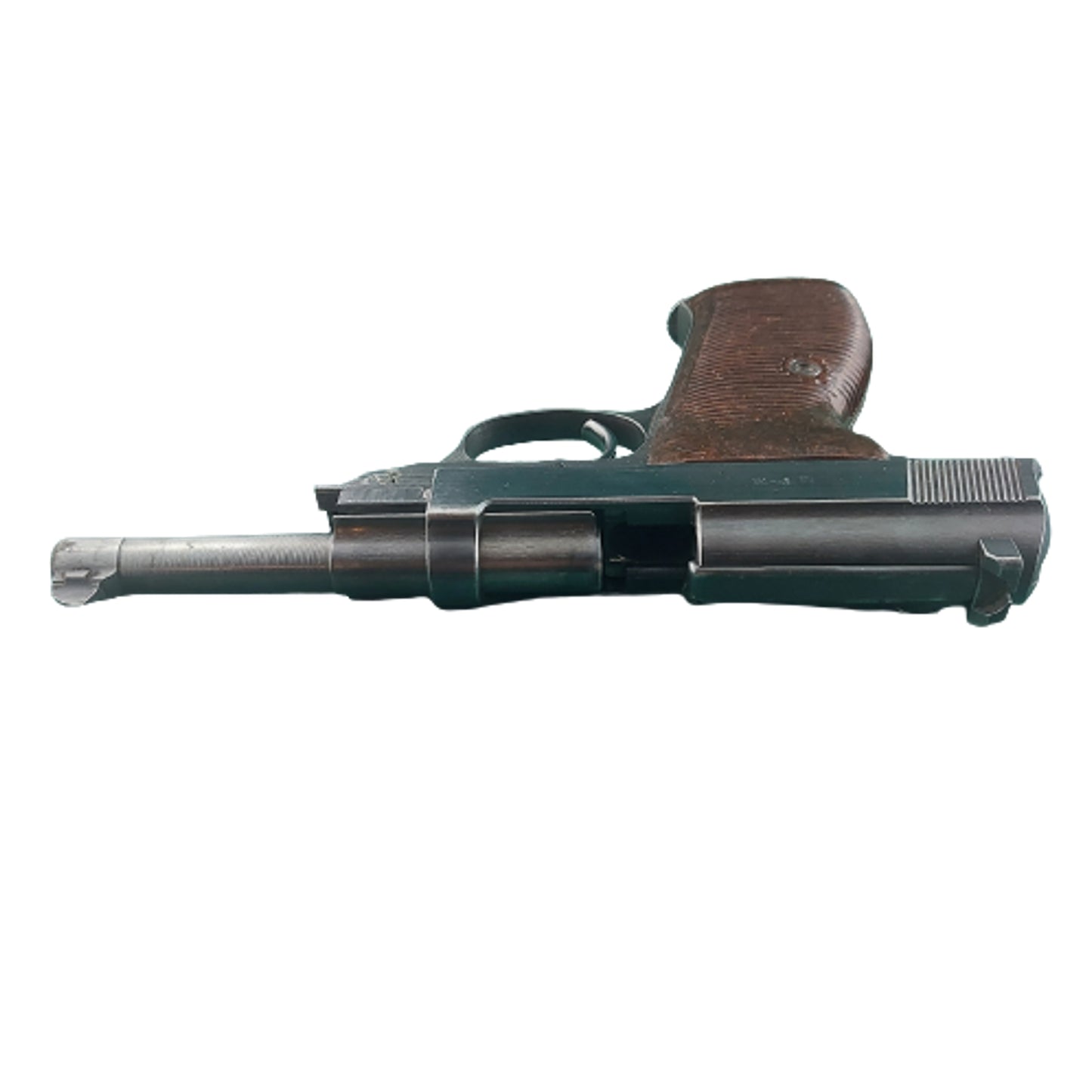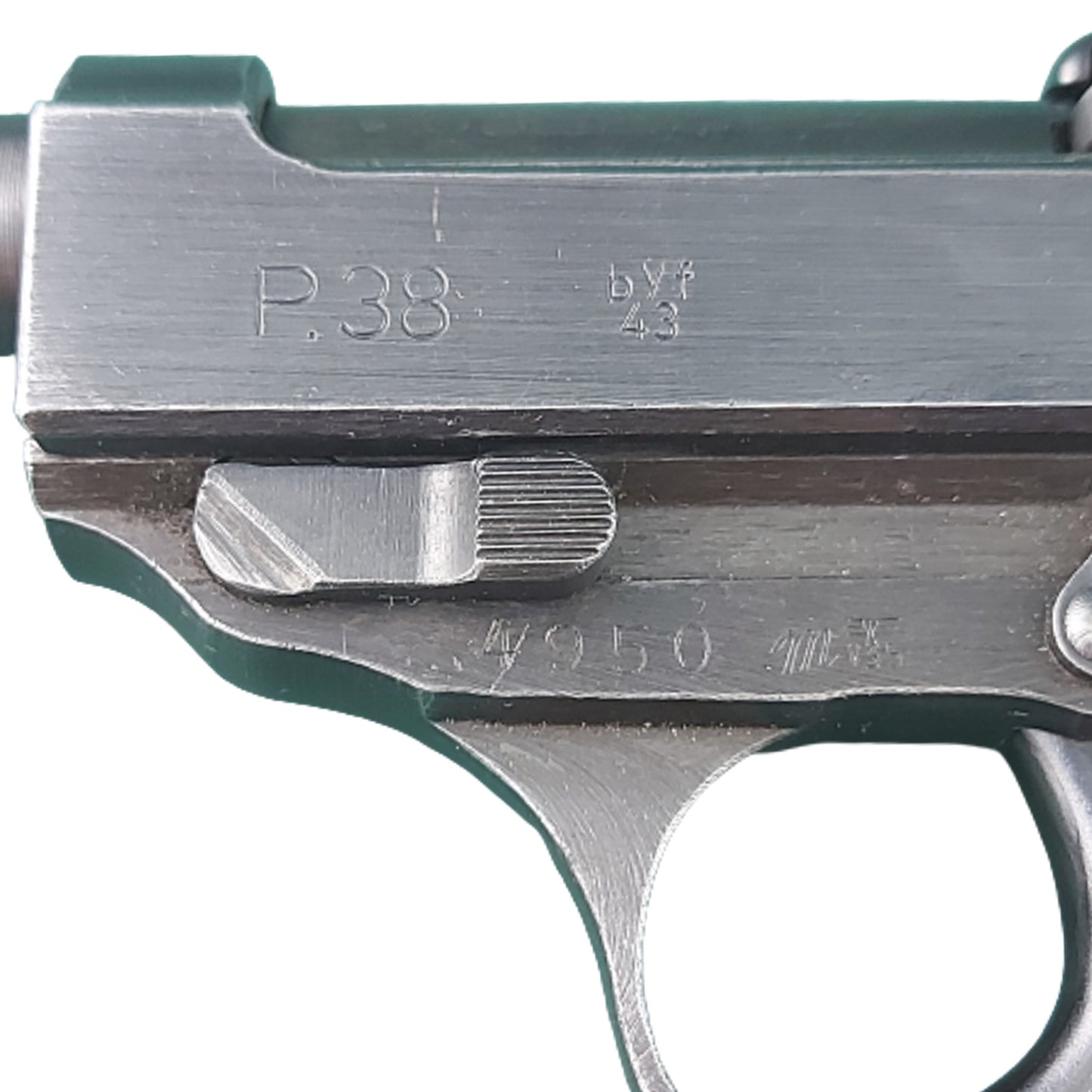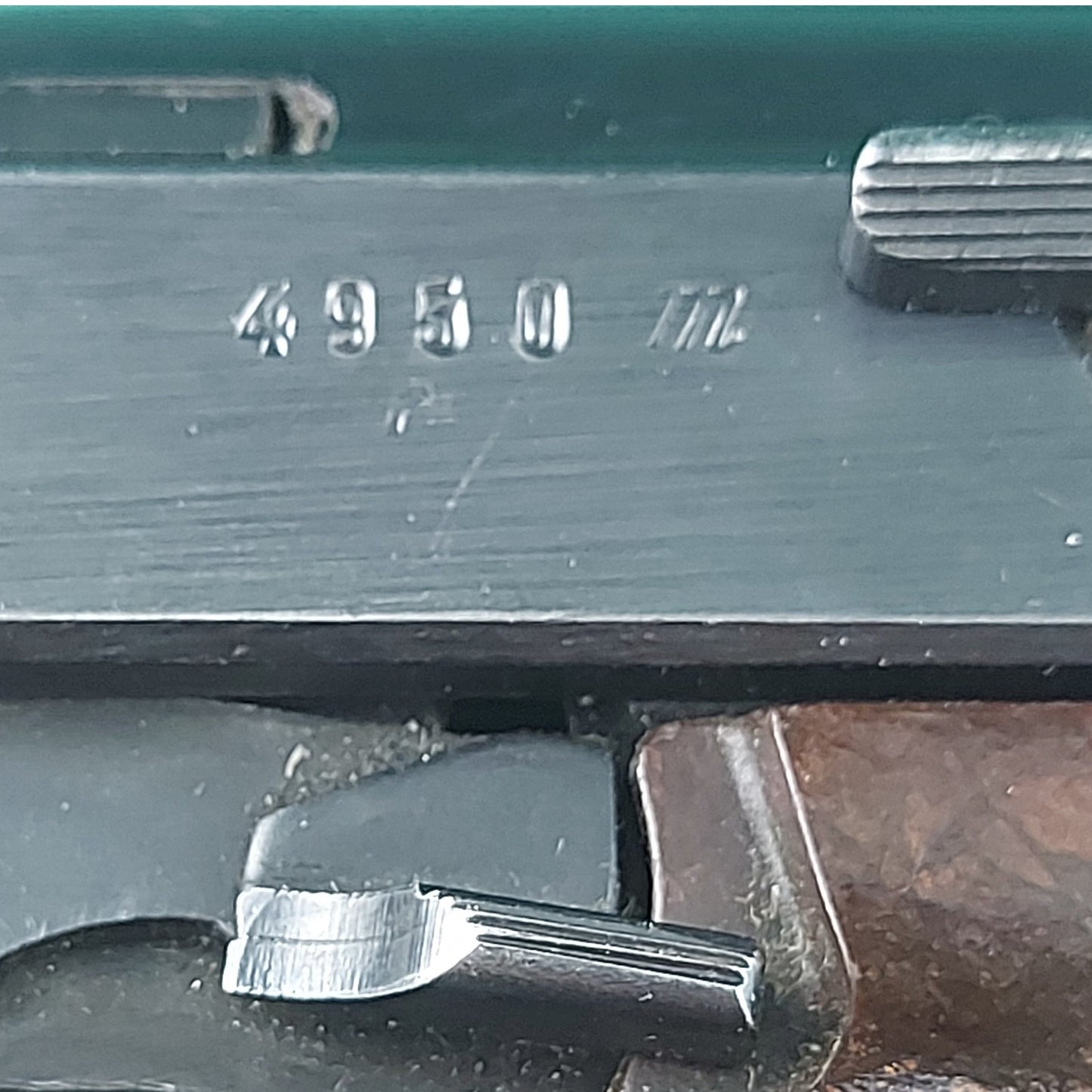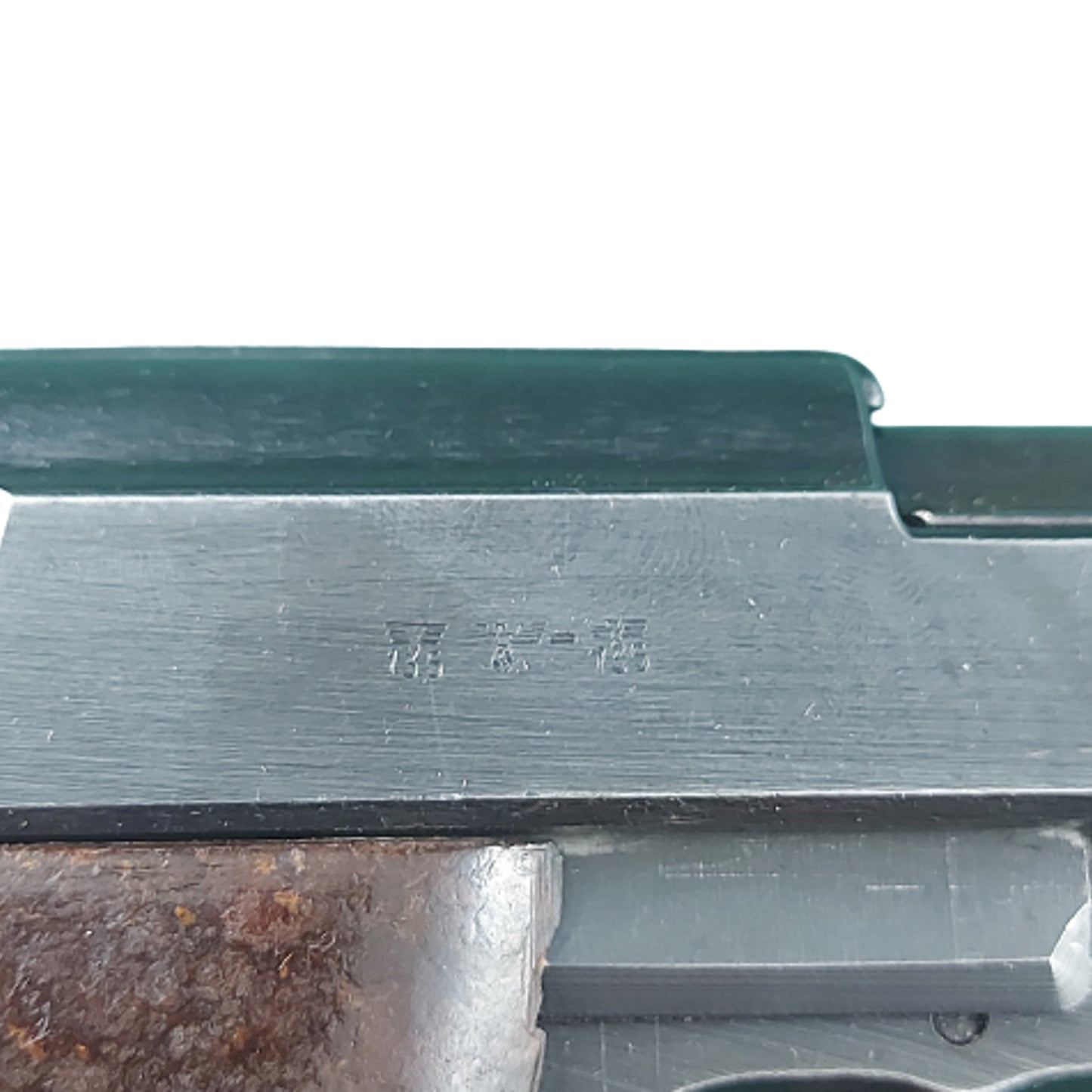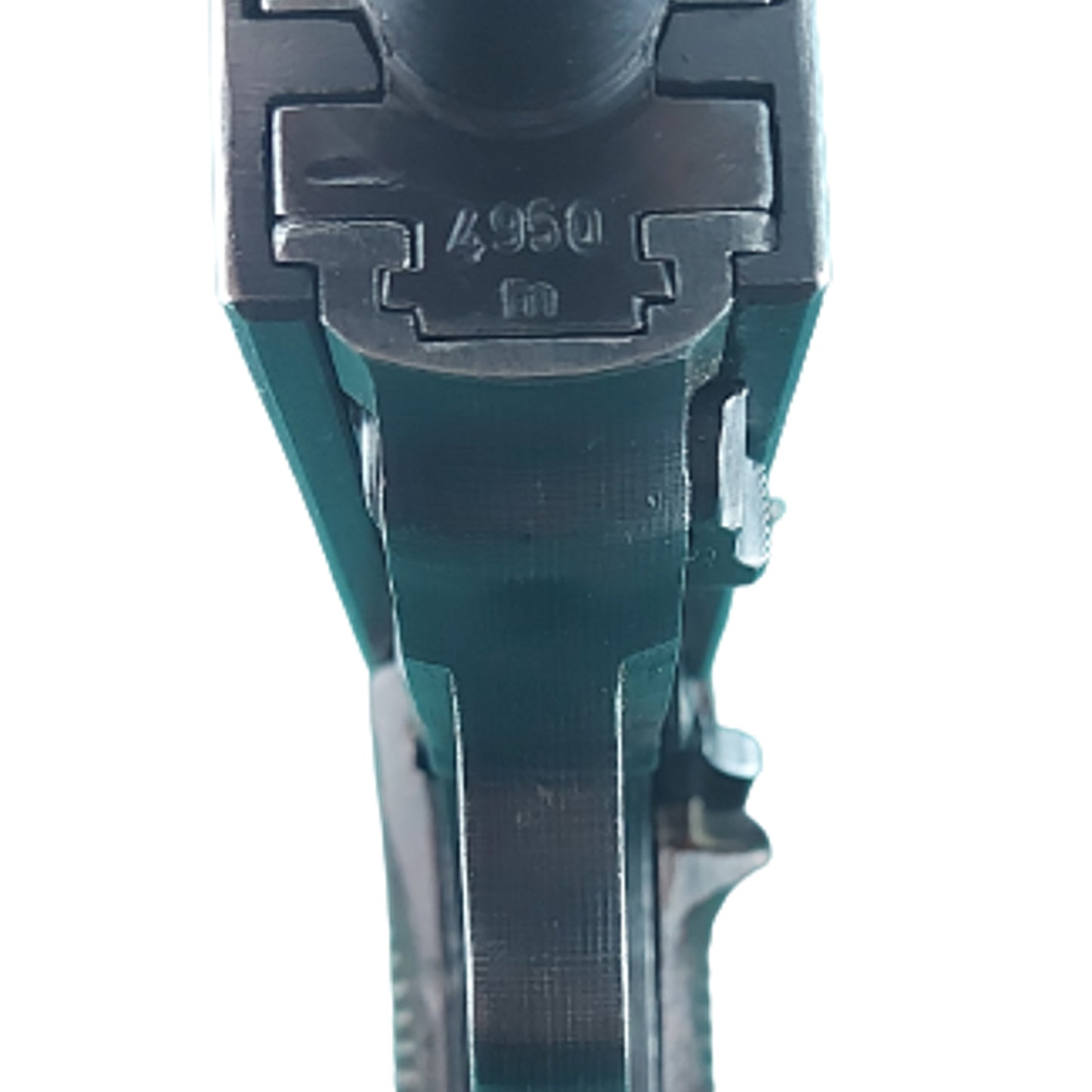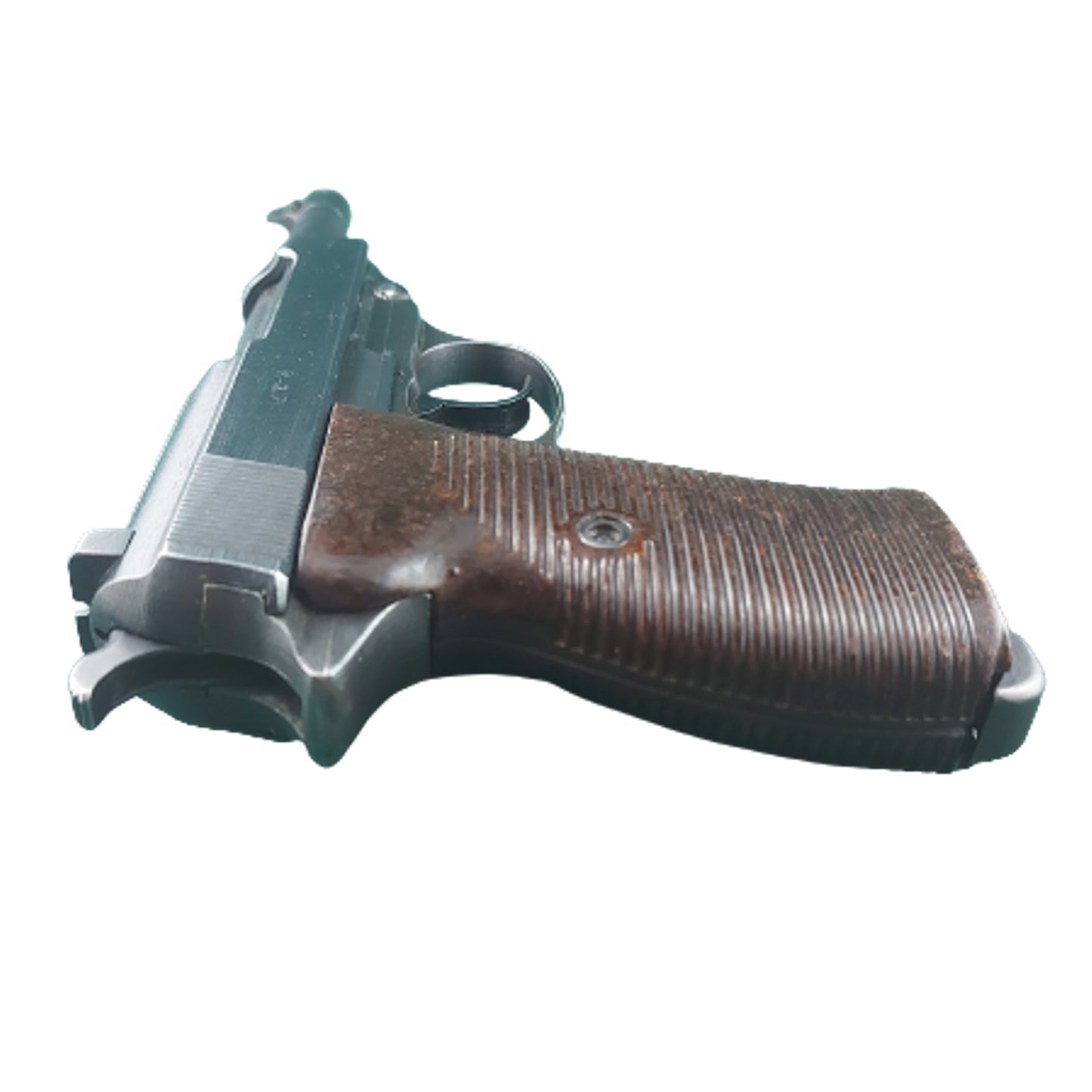 Payment & Security
Your payment information is processed securely. We do not store credit card details nor have access to your credit card information.